Grav Stackeditor Plugin
This product is in beta state.
It is available to registered beta testers only.
The Grav Stackeditor plugin offers an additional Markdown editor option inside the Grav Admin page editor.
Info
This technology is forked from https://stackedit.io.
Features
Switch editors in-place while composing your document.
View a real-time preview that scrolls in sync with the document.
Toggle the preview.
Toggle scroll-sync.
Screenshot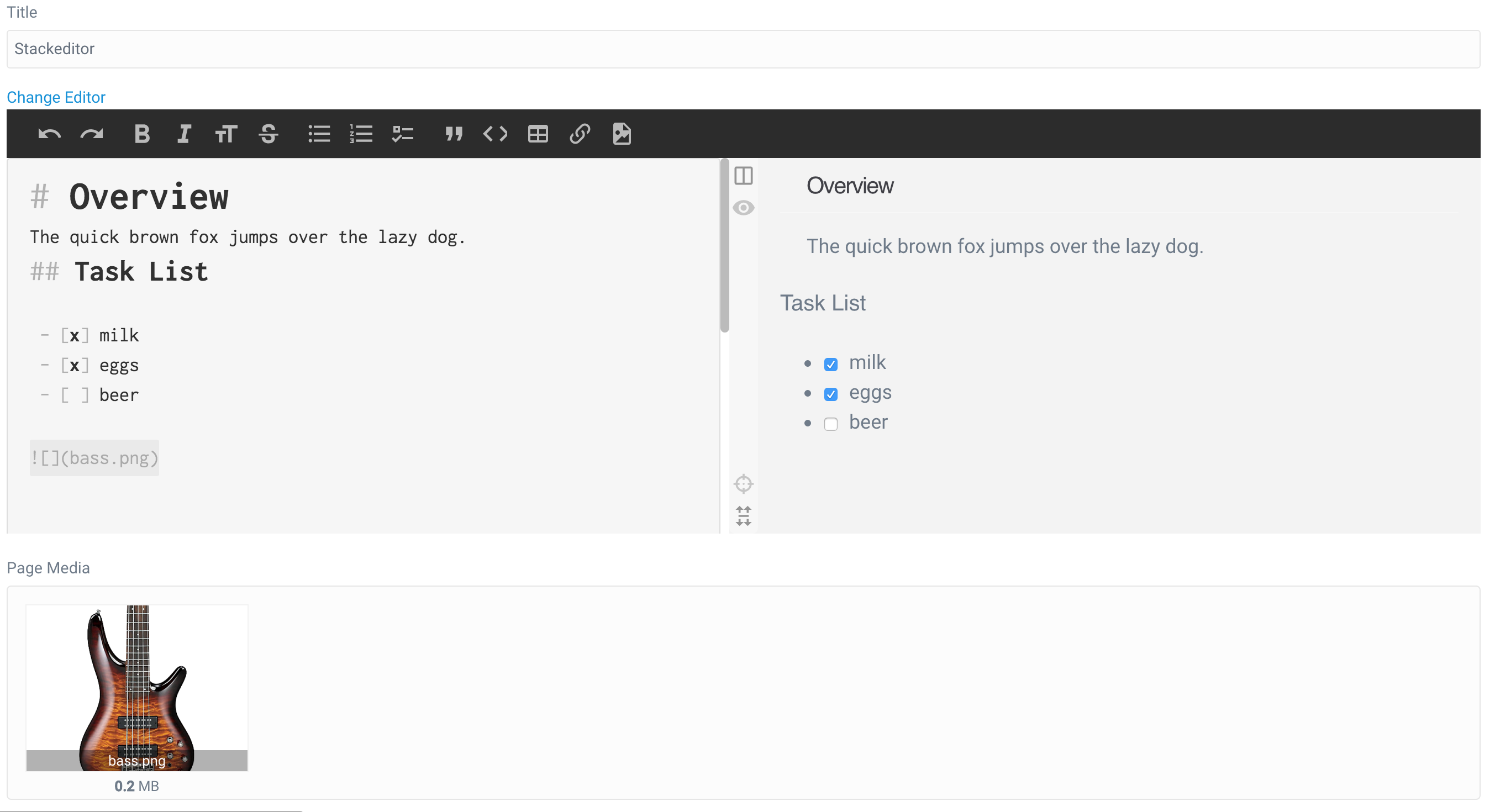 Todo
[ ] Implement Forms
[ ] Implement TOC